Leadership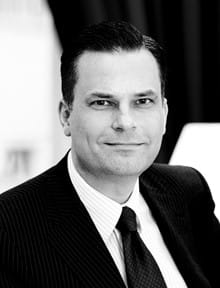 Ole Toft is the Founder and Managing Partner of Oleto Associates. 
Ole has more than 25 years of international management consulting experience and has served a variety of multi-national clients on topics related to strategy, digital & IT transformation and product innovation in sectors such as life sciences, energy, IT services, software, financial services, logistics and the public sector. The clients Ole has worked for have mainly been headquartered in Scandinavia and rest of Europe, but also North America, South Africa and South East Asia. Prior to Oleto Associates, he held leadership positions in blue-chip management consulting organisations, including McKinsey & Company and Accenture. He has a Masters of Electrical Engineering from the Technical University of Denmark and an Executive MBA from the International School of Management in Paris.
Ole is also the recent Founder of a smart home tech company called Nervosi. 
You can reach Ole directly at email [email protected] or phone +45 2922 6564.
Associates
All management consultants at Oleto Associates have relevant working experience and hold a master's degree within Engineering, Business or Science with excellent academic results. The consultants have been intensively trained in Oleto Associates' proprietary set of high-powered problem-solving tools and techniques.
We can form both large and small teams depending on client requirements. We also leverage knowledge from a number of subject matter experts within particular functions and industries.
Oleto Associates performs assignments for internationally operating clients. We have recently performed work for clients in, e.g., UK, US, France, Sweden, Norway.

We also collaborate on an ongoing basis with other international strategy consultancies, experts, and contractors. Our partners all share our professional values around, e.g., problem solving rigour, high clarity, and distinctive results.