Almost all fashion retailers have moved online. But will e-commerce really make retail stores redundant? Three major strategies exist for their "digital twin".
The Shifting Landscape in Fashion Retail 
With the growing popularity and ease of online shopping, it is little surprise that many retailers have expanded beyond their existing brick and mortar stores to take advantage of the limitless opportunities offered by the world wide web.
The concept of visiting the shops to explore and purchase the latest fashion dates as far back as the agoras of Ancient Greece, with the 1950's seeing the real take off of the larger shopping malls and fashion retail stores that we now see today. The physical fashion retail store remains a dominant force today, accounting for 80-85% of worldwide fashion retail sales in 2019 (although this percentage is decreasing quickly).
However, the last 5 to 10 years has seen unprecedented change in the traditional retail landscape with the onset of widespread internet shopping. The convenience and efficiency of online retail posed an enormous challenge to physical stores as more and more people moved online for their fashion needs. The development of better internet payment security, more stylish websites, and faster connection speeds has only served to increase the number of people deserting the high street in recent years and now an estimated 80% of internet users in the US made at least one online purchase in 2019.
As the e-commerce giants continue to grow, the need for strengthening existing digital presence for fashion retailers has never been more pressing. Most fashion retailers have already adapted to these changes and continue to strengthen and build their online capabilities from year to year. Recreating the in-store shopping experience for customers on their personal devices has become the pathway forward towards profitable growth.
With the future set to become even more digitalised, and companies like Amazon showing no signs of slowing down, will the years ahead be purely dominated by digital or does digital need physical to succeed?
The Physical and Digital Twins
For some fashion retailers, their digital focus is on how the customer experiences their online platform. Broadly speaking, the retail customer expects their fashion shopping experience to be attractive, personal, efficient, and value for money (see Exhibit 1).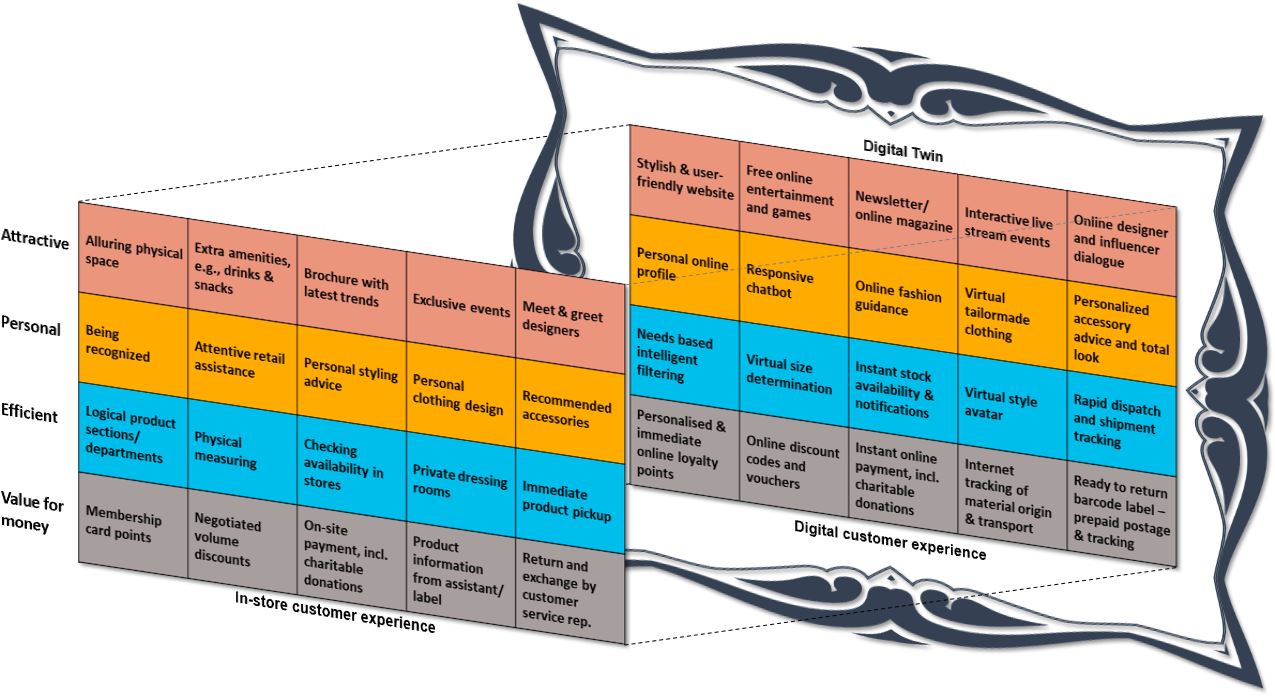 Exhibit 1: The customer experience in fashion retail - in-store & digital;
Oleto Associates
Attractive: In the physical stores, fashion retailers create an alluring ambiance and provide exclusive events, which are some of the many ways they aim to attract customers. Similarly, by creating a digital twin, the fashion retailer has recreated a familiar experience for their customers. A stylish and user-friendly website, along with interactive live stream events are a few ways that fashion retailers duplicate the positive experience for their customers online.
Personal: The customer wants a personal connection and to feel appreciated by the retailer. Fashion retailers achieve this by personally recognising their key customers names, preferences, and past shopping history, while consistently providing attentive retail assistance. Though not as personable, fashion retailers have capitalised on the customer's desire for recognition within the digital sphere by developing personal online profiles and incorporating responsive chatbots that can provide meaningful information to the customer. 
Efficient: Making the shopping experience within the physical and online store as seamless and efficient as possible is key to creating a lasting customer relationship. In retail stores, physically measuring customers and providing private dressing rooms in an efficient manner is highly appreciated by most customers. Similarly, innovations in AR/VR technology has enabled some fashion retailers to duplicate these crucial steps on their online platforms. Using virtual size determination and virtual style avatar technologies, fashion retailers who wish to create an identical digital experience of their physical stores have the capabilities to do so. 
Value for money: Customers attempt to maximise their utility and attain the most "bang for their buck". Fashion retailers can achieve this through their physical and online stores. Some fashion retailers make available, upon request, detailed product information regarding the origin of the material used, while also ensuring the return and exchange process at the store is seamless. For fashion retailers who have chosen to replicate the same value for money experience on their digital platforms, customers can track the material origin, while also being able to painlessly refund online purchases by utilising the ready to return barcodes and prepaid postage tracking. 
What is clear from the above is that both the in-store and online stores respond to similar customer needs, but in very different ways. The strategic question is therefore, to which extent do fashion retailers want to integrate their business models for the two channels?
Major Strategies for the Digital Twin
The 3 major fashion retail strategies for digital are:
Digital pure play ("the dominant twin"): Retailers pursuing this strategy believe that the digital channel will become dominant and that future customers will choose the online channel over the physical store. These fashion retailers adopt a purely online presence, avoiding or closing down physical stores and focusing purely on online retail. Examples of digital pure play fashion retailers are: ASOS,

Zalando, and 

Tobi.
 
Complementary parallel channels ("the fraternal twins"): Establishing both physical stores and an online presence but separating the two, playing on the strengths of the each channel but operating them independent of one another with common brand experience, products, and some logistics. Within this strategic, there are two major approaches.
 
Same product collection for physical and digital - both the physical stores and online website offers the same products to customers. Examples of such fashion retailers are: H&M and Zara
Differentiated collections - the physical stores and online website offer different selection of the full collection. This means that the physical store would offer exclusive products not found within the website. While the website might have special offers on mass market bulk products. At the same time, the physical store and the website would share a large part of the collection. Fashion retailers who choose the differentiated collection approach tend to be high-end brands, e.g., Burberry,

Armani. 


 
Fully integrated retail experience ("the identical twins"): The philosophy behind the identical twin approach is to create the same seamless customer experience regardless of the channel. By marrying both the physical and online store's resources, processes and customer knowledge, retailers create a one of a kind shopping experience. This means for example online intelligence about the customer will be used in the store (with customers acceptance) and in-store purchases are used to personalise the online experience even further. Examples of a fully integrated retail experience could include: 
Sales assistant informs the customers that the products they have searched online are available in the store (via, e.g., geocaching technology)
Immediate stock availability information through apps that enable customers to photograph products in store and search for similar items on company website or nearby stores
Complete shopping channel freedom by enabling virtual reality models of existing physical stores on the company's website, allowing customers to view and purchasing products online
Instant virtual styling through augmented reality mirrors and shop front displays. This enables customers to try on clothes without needing to visit the dressing room
On the spot virtual customisation of products 
Checkout free stores enabling customers to scan a code on an app, generating an automatic bill upon leaving the store
Web store reaffirming and continuing the purchase experience from the store online, reflecting the recent questions and preferences of the customer 
Inspiration from recent store displays and fashion trends suggesting new products to online customers
  
In the past decade there has been a gold rush among fashion retailers to go online as quickly as possible. Now fashion retailers should reflect on how they wish to take their digital model forward over the next 3 to 5 years. 
About the authors: This article was written by a team of consultants from Oleto Associates, a strategy consulting firm based in Denmark. For more information please visit www.oleto.com.
February 2020